2-Day Workshop to Master The Ultimate Strategies of A Great Public Speaker & Deliver Your Idea Confidently to Any Type of Audiences
Design & Lead by Trainers who have more than 10.000 hours of Experience in Public Speaking, taught more than 10.000 students across ASIA.
If you have ever experienced listening to AKYLG's Trainers, than you know how expert, Charming & Influencing they are. 
We will share to you all the secrets, practical tips & strategis to become a good presenter who can 'WOW' your aidence and be moe and more confident through a series of taping practices and debriefing sessions.
We Share Our Secret Recipe For Public Speaking
Secret #1: How To Master The Art Of Public Speaking In No Time, Captivating Your Audience And Making A Lasting Impact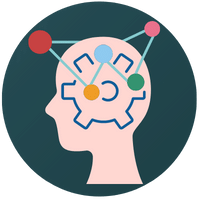 Secret #2: How To Unleash Your Innate Speaking Abilities With Neuro-Linguistic Programming So That You Can Excel On Stage And In Your Career
Secret #3: How is The Public Speaking Landscape Evolving And How To Seamlessly Navigate Through This Transition
A. Foundation of Dynamic Presenters
Like with any model of excellence, good presenters have a mindset that allows them ot flexibly manuever in a speaking environment to archieve their desired outcomes.
Eliminate the negative beliefs, fear, doubt, etc that can sabotage you performances.
B. Grabbing Audience's Attention
Learn how to craft the opening of any presentation to grab their audience's attention in the first few minutes.
Participants will be exposed to various techniques that can be used depending on the kind of audience, presentation topic and intended outcomes.
C. Psychological Effects of Gestures & Movement
Learn the art of using flowing and block-type hand movements to convey different types of messages.
You will also learn the importance of body language while speaking, and how you can use symmetrical and asymmetrical postures to create a confident, approachable and well-balanced image.
D. Vocal Variation And Pausing
The human voice is capable of many tones and a good speaker must be able to project a warm and confident voice, and know when to use volume, rate, pitch, and pause; To create a powerful effect so as to make their messages energetic, clear, and powerful.
E. Preparing Powerful & Effective Presentations
This segment will discuss and learn about the importance of organizing and delivering information in an interesting and logical manner so that the audience will be better able to understand an be more engaged.
F. Handling Tough Audiences and Tough Questions
What do you do when you are stuck with a tough question? Discover how to empathize with the questioner and address their concerns in a polite and systematic manner!